$3.99 US Shipping & Only $9.99 for Canada
$3.99 US Shipping & Only $9.99 for Canada
$3.99 US Shipping & Only $9.99 for Canada
$3.99 US Shipping & Only $9.99 for Canada
$3.99 US Shipping & Only $9.99 for Canada
$3.99 US Shipping & Only $9.99 for Canada
$3.99 US Shipping & Only $9.99 for Canada
$3.99 US Shipping & Only $9.99 for Canada
$3.99 US Shipping & Only $9.99 for Canada
$3.99 US Shipping & Only $9.99 for Canada
$3.99 US Shipping & Only $9.99 for Canada
$3.99 US Shipping & Only $9.99 for Canada
$3.99 US Shipping & Only $9.99 for Canada
$3.99 US Shipping & Only $9.99 for Canada
$3.99 US Shipping & Only $9.99 for Canada
$3.99 US Shipping & Only $9.99 for Canada
$3.99 US Shipping & Only $9.99 for Canada
$3.99 US Shipping & Only $9.99 for Canada
$3.99 US Shipping & Only $9.99 for Canada
$3.99 US Shipping & Only $9.99 for Canada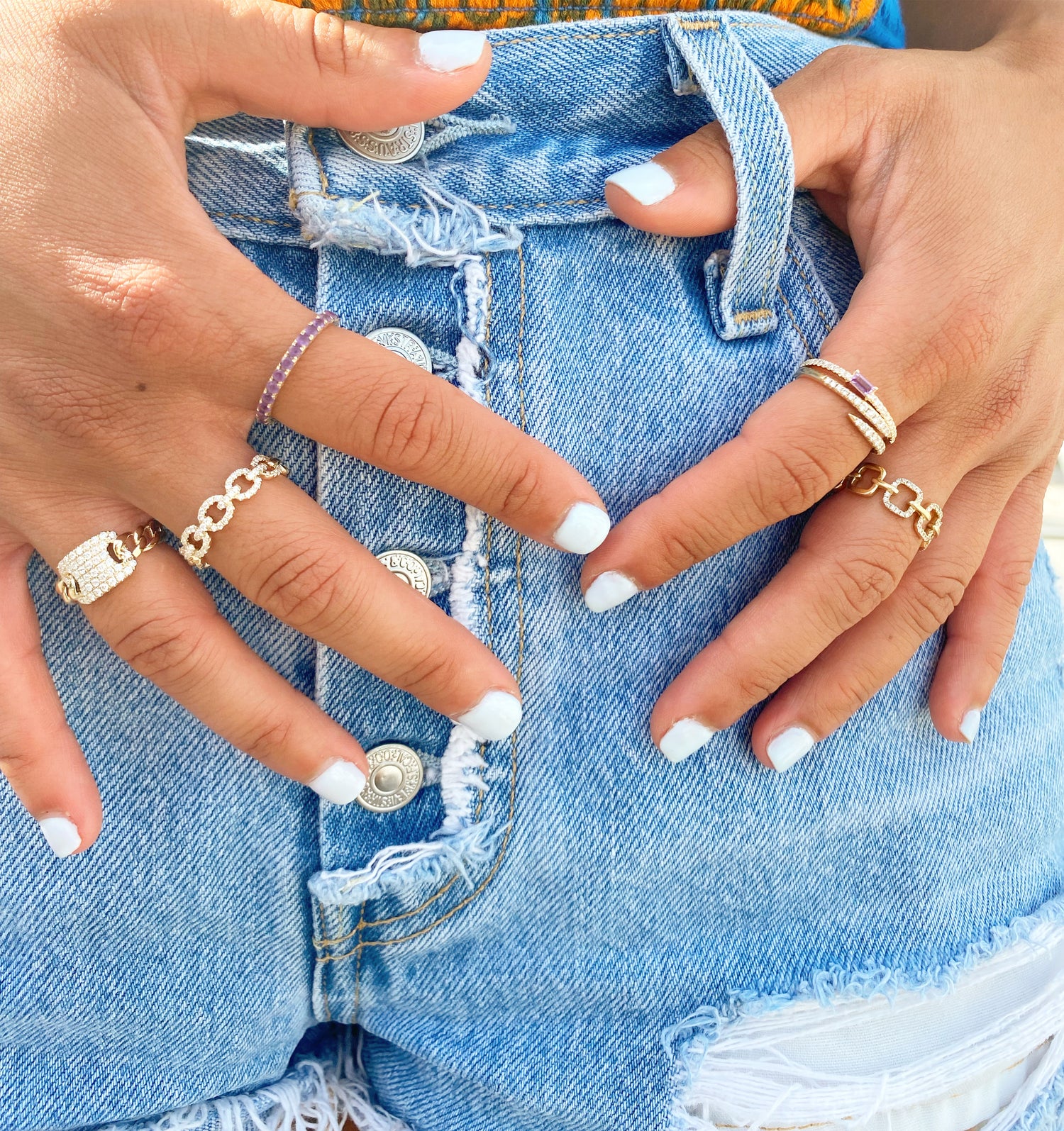 Diamond Cinch Band (14K Gold)
In case of outfit emergencies—those days when your whole wardrobe feels tired, a tragic lack of shine in your fit, etc.—break open your jewelry box and apply this work of art to your digits immediately. This open-band ring is sinuously sculpted and packed with starshine gemstones, guaranteed to kick your style rut to the curb in a cinch. Looks amazing when worn with more traditional, geometric designs like our Square Band Ring.
14 karat yellow gold: 1.77 grams
Round White Diamonds: .23
Band Dimensions: 4 x 20mm
All of our fine jewelry is exclusively priced and not eligible for price reductions.