$3.99 US Shipping & Only $9.99 for Canada
$3.99 US Shipping & Only $9.99 for Canada
$3.99 US Shipping & Only $9.99 for Canada
$3.99 US Shipping & Only $9.99 for Canada
$3.99 US Shipping & Only $9.99 for Canada
$3.99 US Shipping & Only $9.99 for Canada
$3.99 US Shipping & Only $9.99 for Canada
$3.99 US Shipping & Only $9.99 for Canada
$3.99 US Shipping & Only $9.99 for Canada
$3.99 US Shipping & Only $9.99 for Canada
$3.99 US Shipping & Only $9.99 for Canada
$3.99 US Shipping & Only $9.99 for Canada
$3.99 US Shipping & Only $9.99 for Canada
$3.99 US Shipping & Only $9.99 for Canada
$3.99 US Shipping & Only $9.99 for Canada
$3.99 US Shipping & Only $9.99 for Canada
$3.99 US Shipping & Only $9.99 for Canada
$3.99 US Shipping & Only $9.99 for Canada
$3.99 US Shipping & Only $9.99 for Canada
$3.99 US Shipping & Only $9.99 for Canada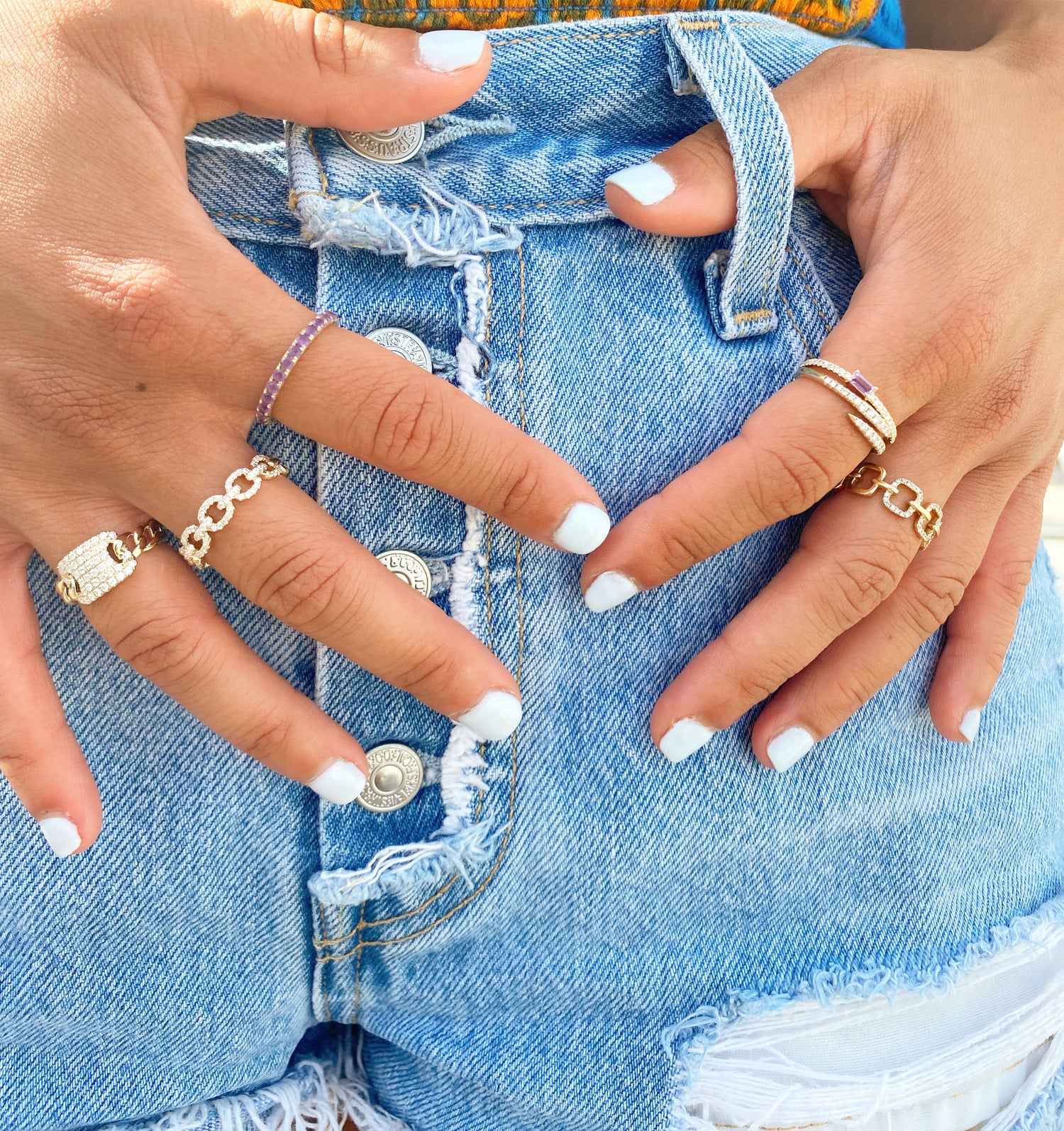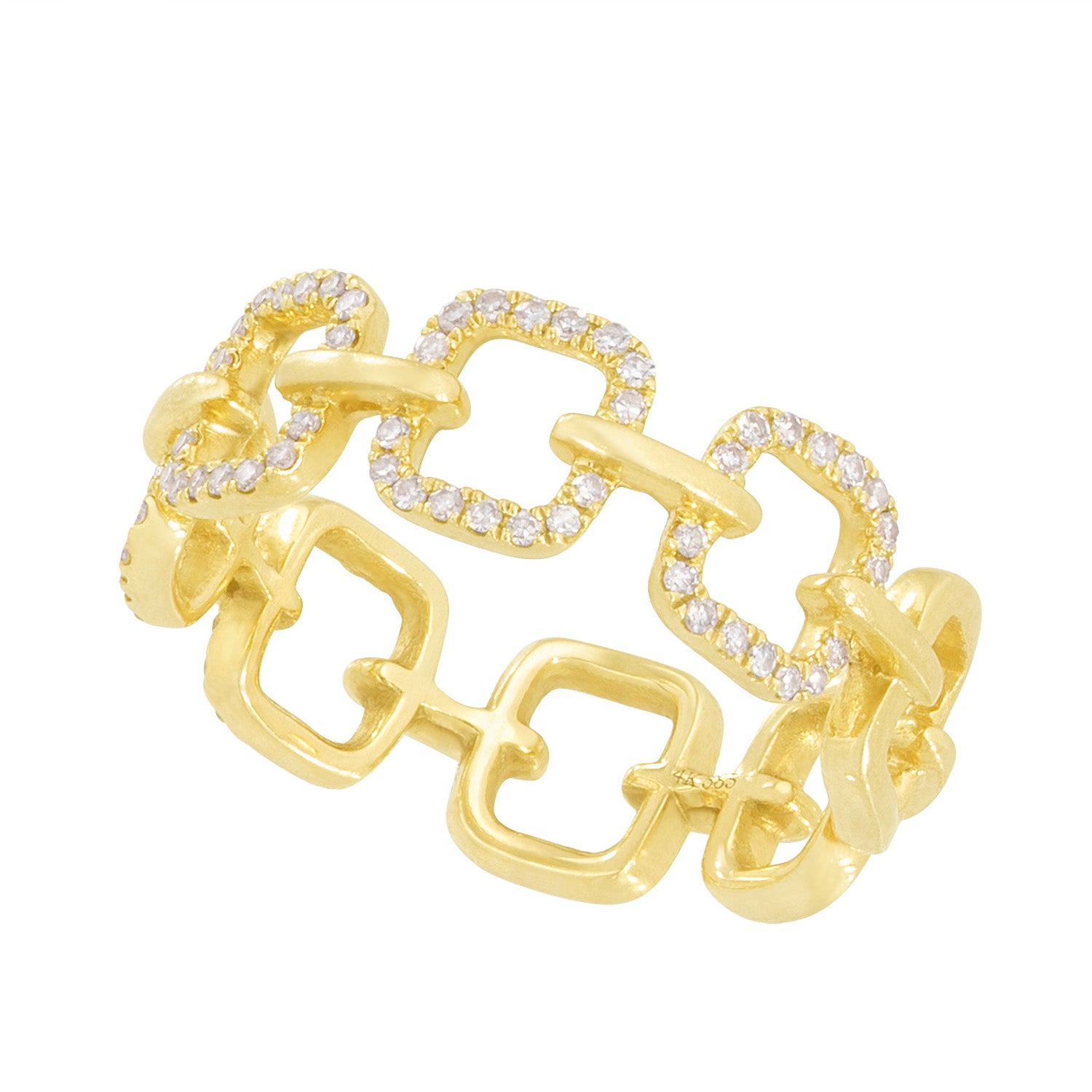 Diamond Square Chain Ring (14K Gold)
Some things are just flat-out better when they're bigger—accent belts, glasses of wine, hugs from your besties, travel budgets, and this eye-catching number, for instance! A fresh take on stack-loving chain rings, the Diamond Square lights up its airy, oversized geometry in brilliant gems for extra flash and fun. Slip her on and prepare to glitter as you go chase those big dreams!
14 karat yellow gold: 2.85 grams
Round White Diamonds: .26 carats
Band Dimensions: 6.5 x 6.21mm
All of our fine jewelry is exclusively priced and not eligible for price reductions.