$3.99 US Shipping & Only $9.99 for Canada
$3.99 US Shipping & Only $9.99 for Canada
$3.99 US Shipping & Only $9.99 for Canada
$3.99 US Shipping & Only $9.99 for Canada
$3.99 US Shipping & Only $9.99 for Canada
$3.99 US Shipping & Only $9.99 for Canada
$3.99 US Shipping & Only $9.99 for Canada
$3.99 US Shipping & Only $9.99 for Canada
$3.99 US Shipping & Only $9.99 for Canada
$3.99 US Shipping & Only $9.99 for Canada
$3.99 US Shipping & Only $9.99 for Canada
$3.99 US Shipping & Only $9.99 for Canada
$3.99 US Shipping & Only $9.99 for Canada
$3.99 US Shipping & Only $9.99 for Canada
$3.99 US Shipping & Only $9.99 for Canada
$3.99 US Shipping & Only $9.99 for Canada
$3.99 US Shipping & Only $9.99 for Canada
$3.99 US Shipping & Only $9.99 for Canada
$3.99 US Shipping & Only $9.99 for Canada
$3.99 US Shipping & Only $9.99 for Canada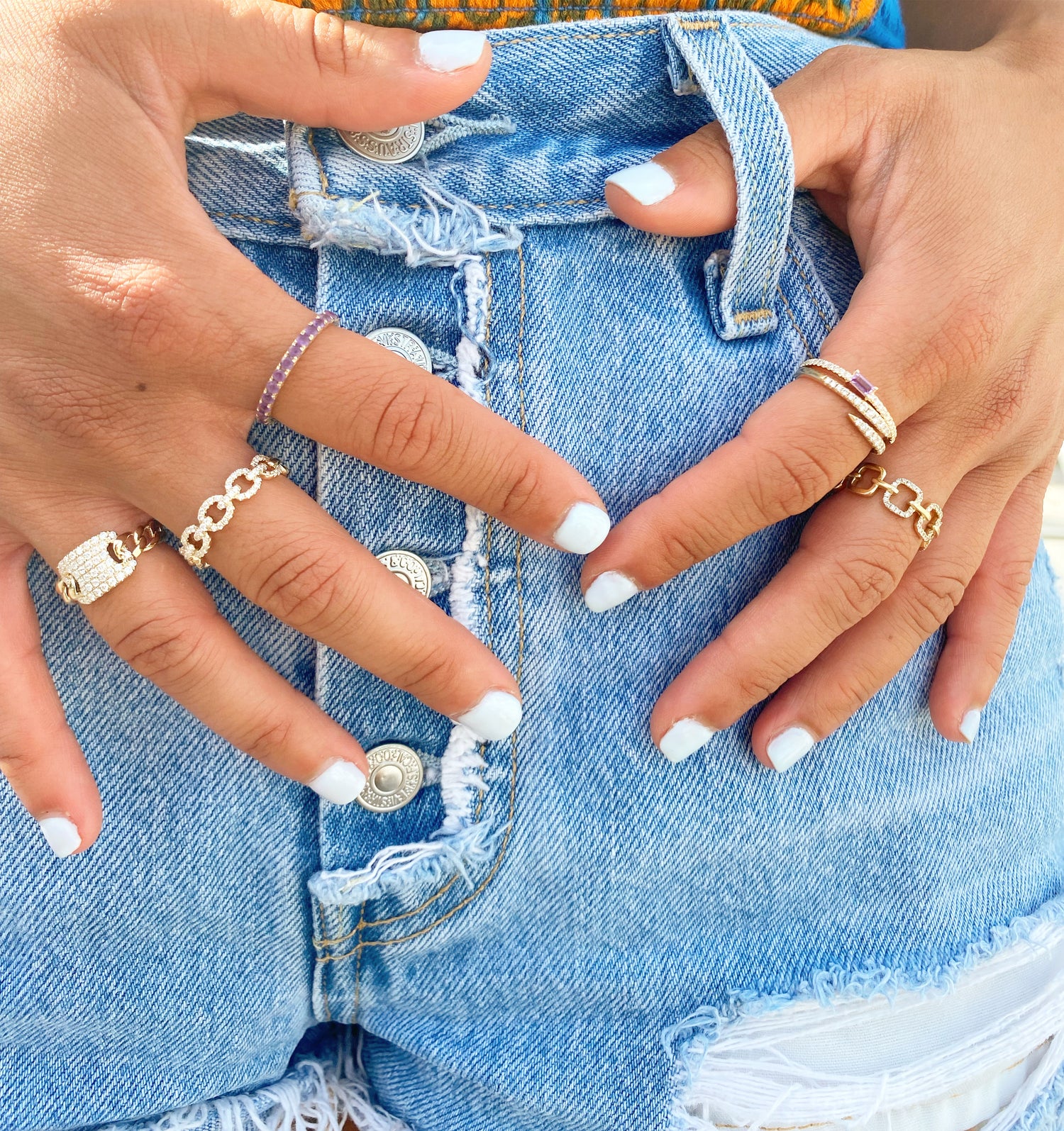 Diamond Plate Chain Ring (14K Gold)
Your daily dose of glam just dropped. From its solid pavé plate of diamonds to its stylish curb chain band, this bit of finger flair is impossible to miss and hard not to love. Mix with other chain rings and gem-studded stunners for a digit fleet that's cohesive without being too matchy-matchy.
14 karat yellow gold: 3.02 grams
Round White Diamonds: .31 carats
Ring Dimensions: 8.5 x 20.5mm
All of our fine jewelry is exclusively priced and not eligible for price reductions.