$3.99 US Shipping & Only $9.99 for Canada
$3.99 US Shipping & Only $9.99 for Canada
$3.99 US Shipping & Only $9.99 for Canada
$3.99 US Shipping & Only $9.99 for Canada
$3.99 US Shipping & Only $9.99 for Canada
$3.99 US Shipping & Only $9.99 for Canada
$3.99 US Shipping & Only $9.99 for Canada
$3.99 US Shipping & Only $9.99 for Canada
$3.99 US Shipping & Only $9.99 for Canada
$3.99 US Shipping & Only $9.99 for Canada
$3.99 US Shipping & Only $9.99 for Canada
$3.99 US Shipping & Only $9.99 for Canada
$3.99 US Shipping & Only $9.99 for Canada
$3.99 US Shipping & Only $9.99 for Canada
$3.99 US Shipping & Only $9.99 for Canada
$3.99 US Shipping & Only $9.99 for Canada
$3.99 US Shipping & Only $9.99 for Canada
$3.99 US Shipping & Only $9.99 for Canada
$3.99 US Shipping & Only $9.99 for Canada
$3.99 US Shipping & Only $9.99 for Canada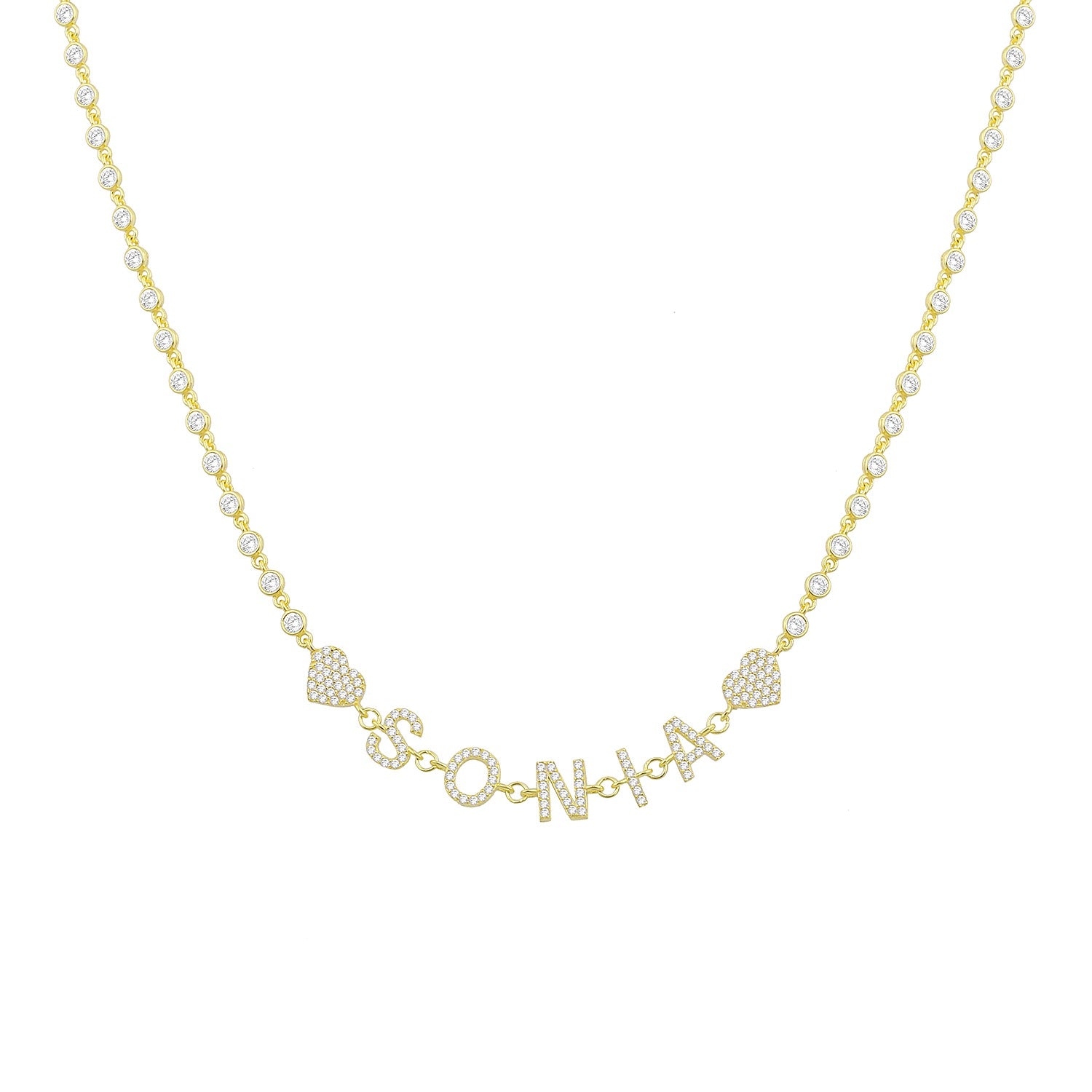 Lovely You Crystal Personalized Necklace
Some people have the power to light up every room they enter—they never run out of smiles to share, and blue skies follow where they go. Our Lovely You Crystal Personalized Necklace was made with such sunny spirits in mind, inspired by the inner shine that makes the world a little brighter. A crystal-studded chain reflects light at every angle and puts the name or word of your choosing at center stage. The finishing touch: a pair of sweetheart charms glittering in pavé crystal perfection.
14k gold plated sterling silver
Clear crystal pavé
9 characters maximum, 1 word maximum
16-18" Adjustable in length
Not eligible for discounts.
This item ships in 3 weeks and is final sale.