$3.99 US Shipping & Only $9.99 for Canada
$3.99 US Shipping & Only $9.99 for Canada
$3.99 US Shipping & Only $9.99 for Canada
$3.99 US Shipping & Only $9.99 for Canada
$3.99 US Shipping & Only $9.99 for Canada
$3.99 US Shipping & Only $9.99 for Canada
$3.99 US Shipping & Only $9.99 for Canada
$3.99 US Shipping & Only $9.99 for Canada
$3.99 US Shipping & Only $9.99 for Canada
$3.99 US Shipping & Only $9.99 for Canada
$3.99 US Shipping & Only $9.99 for Canada
$3.99 US Shipping & Only $9.99 for Canada
$3.99 US Shipping & Only $9.99 for Canada
$3.99 US Shipping & Only $9.99 for Canada
$3.99 US Shipping & Only $9.99 for Canada
$3.99 US Shipping & Only $9.99 for Canada
$3.99 US Shipping & Only $9.99 for Canada
$3.99 US Shipping & Only $9.99 for Canada
$3.99 US Shipping & Only $9.99 for Canada
$3.99 US Shipping & Only $9.99 for Canada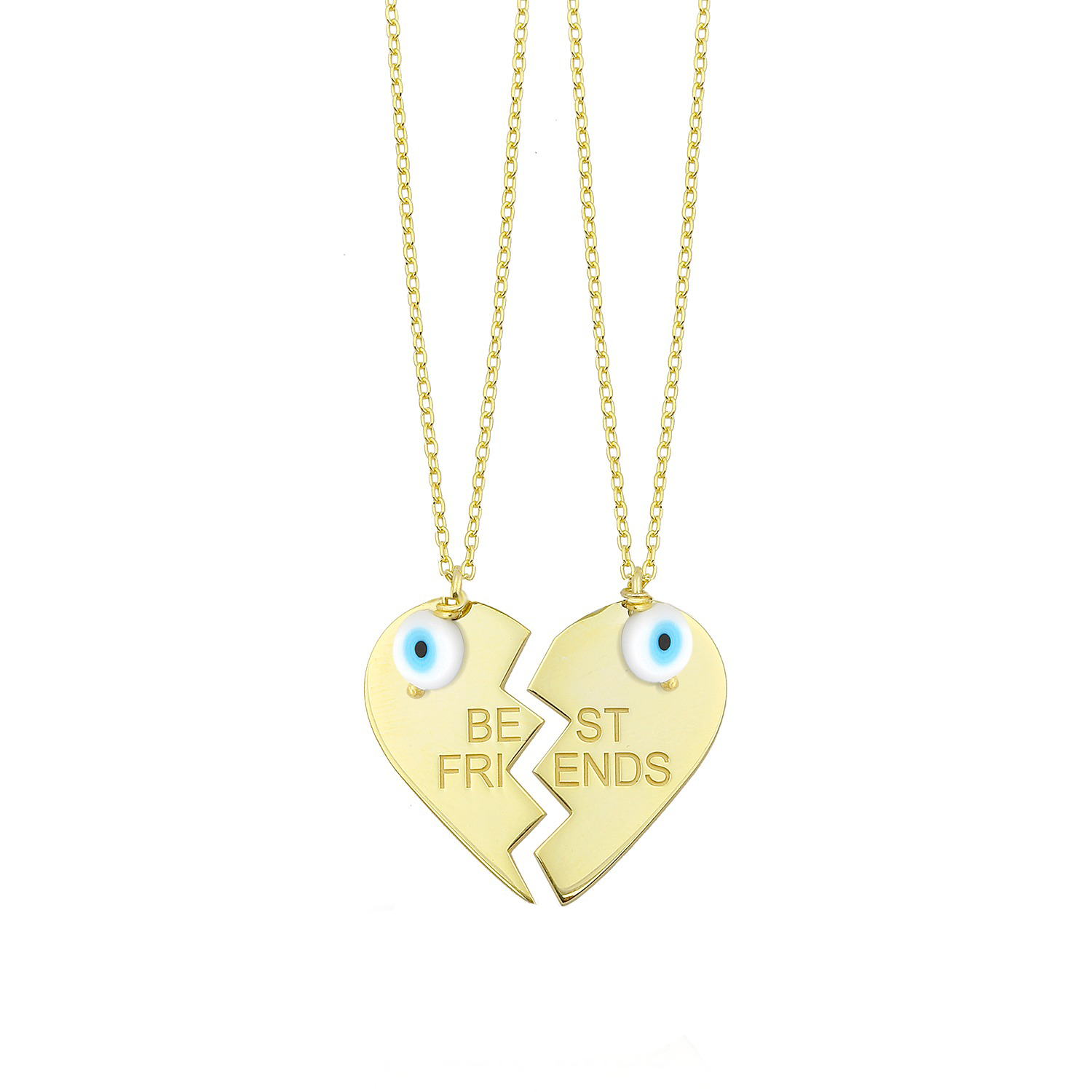 My Other Half Personalized Friendship Necklace
You and your BFF can't be attached at the hip 24/7, but this sweet, funky friendship necklace is a daily reminder that the two of you have something no one else does. We'll engrave your custom message into a golden heart charm, then split it into two halves slung on matching cable chains. And if you can't keep an eye on one another across the miles, don't fret—each pendant piece comes with its own protector in the form of a sky blue evil eye charm. A great conversation piece that loves to make friends in your most colorful, unique stacks!
14k gold plated sterling silver
Evil eye charm
Sold as a set
8 characters per word, 2 words maximum
16-18" adjustable in length
Not eligible for discounts.
This item ships in 3 weeks and is final sale.