$3.00 US SHIPPING & only $9.99 for Canada
$3.00 US SHIPPING & only $9.99 for Canada
$3.00 US SHIPPING & only $9.99 for Canada
$3.00 US SHIPPING & only $9.99 for Canada
$3.00 US SHIPPING & only $9.99 for Canada
$3.00 US SHIPPING & only $9.99 for Canada
$3.00 US SHIPPING & only $9.99 for Canada
$3.00 US SHIPPING & only $9.99 for Canada
$3.00 US SHIPPING & only $9.99 for Canada
$3.00 US SHIPPING & only $9.99 for Canada
$3.00 US SHIPPING & only $9.99 for Canada
$3.00 US SHIPPING & only $9.99 for Canada
$3.00 US SHIPPING & only $9.99 for Canada
$3.00 US SHIPPING & only $9.99 for Canada
$3.00 US SHIPPING & only $9.99 for Canada
$3.00 US SHIPPING & only $9.99 for Canada
$3.00 US SHIPPING & only $9.99 for Canada
$3.00 US SHIPPING & only $9.99 for Canada
$3.00 US SHIPPING & only $9.99 for Canada
$3.00 US SHIPPING & only $9.99 for Canada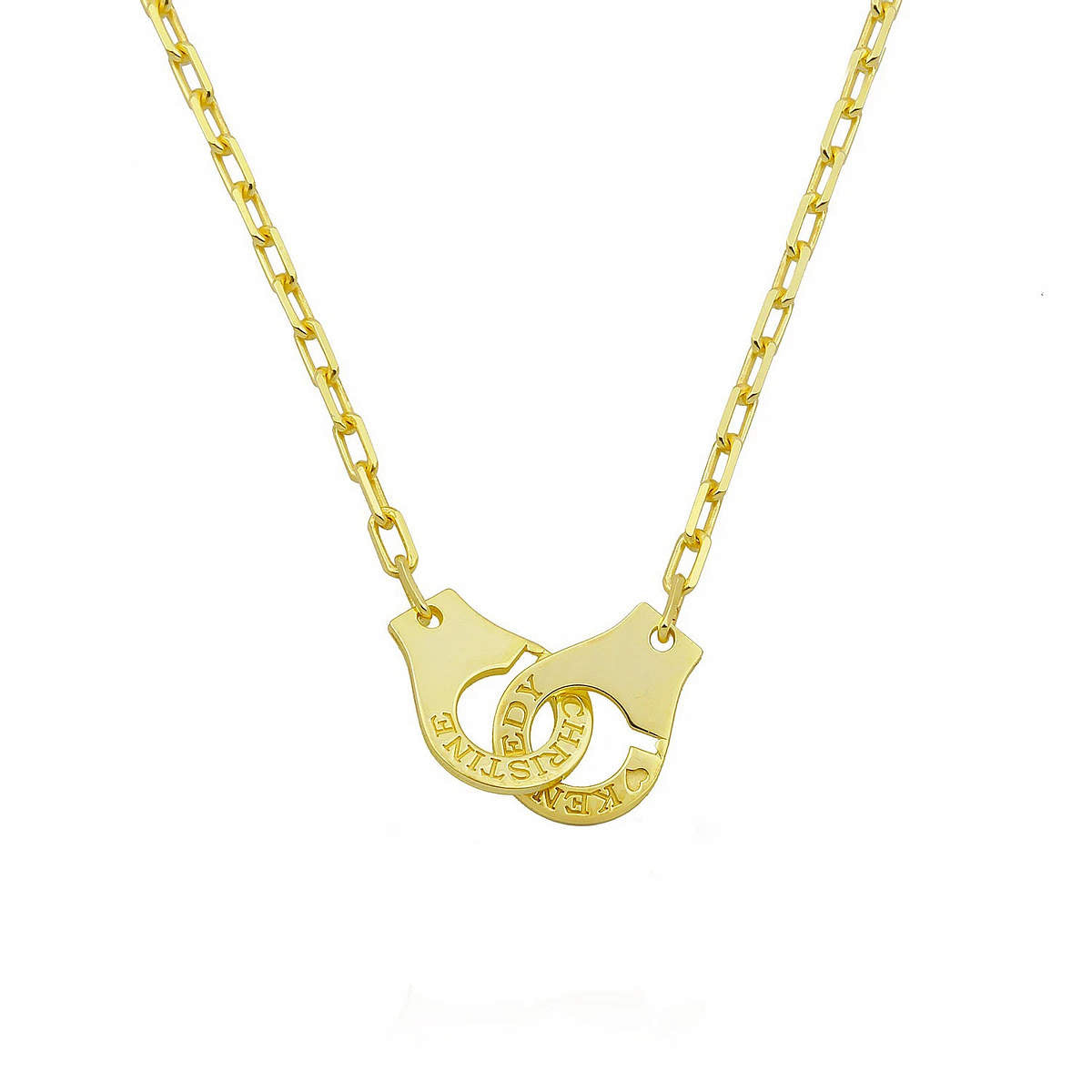 Partners In Crime Personalized Name Necklace
Whether worn as a cheeky friendship necklace with your "I'd go to jail with you" ride-or-die, a not-so-subtle sendup to the cuffing season flame who lasted past the winter, or a tribute to the only person you could share a space with for all of quarantine, our Partners in Crime Necklace is sure to catch looks. Engrave each of its tiny handcuff charms with a name to make things personal, then give this statement-making piece some stylish cellmates.
14k gold plated sterling silver
9 characters maximum per word, 2 words maximum
16-18" Adjustable in length
Not eligible for discounts.
This item ships in 3 week and is final sale.