$3.99 US Shipping & Only $9.99 for Canada
$3.99 US Shipping & Only $9.99 for Canada
$3.99 US Shipping & Only $9.99 for Canada
$3.99 US Shipping & Only $9.99 for Canada
$3.99 US Shipping & Only $9.99 for Canada
$3.99 US Shipping & Only $9.99 for Canada
$3.99 US Shipping & Only $9.99 for Canada
$3.99 US Shipping & Only $9.99 for Canada
$3.99 US Shipping & Only $9.99 for Canada
$3.99 US Shipping & Only $9.99 for Canada
$3.99 US Shipping & Only $9.99 for Canada
$3.99 US Shipping & Only $9.99 for Canada
$3.99 US Shipping & Only $9.99 for Canada
$3.99 US Shipping & Only $9.99 for Canada
$3.99 US Shipping & Only $9.99 for Canada
$3.99 US Shipping & Only $9.99 for Canada
$3.99 US Shipping & Only $9.99 for Canada
$3.99 US Shipping & Only $9.99 for Canada
$3.99 US Shipping & Only $9.99 for Canada
$3.99 US Shipping & Only $9.99 for Canada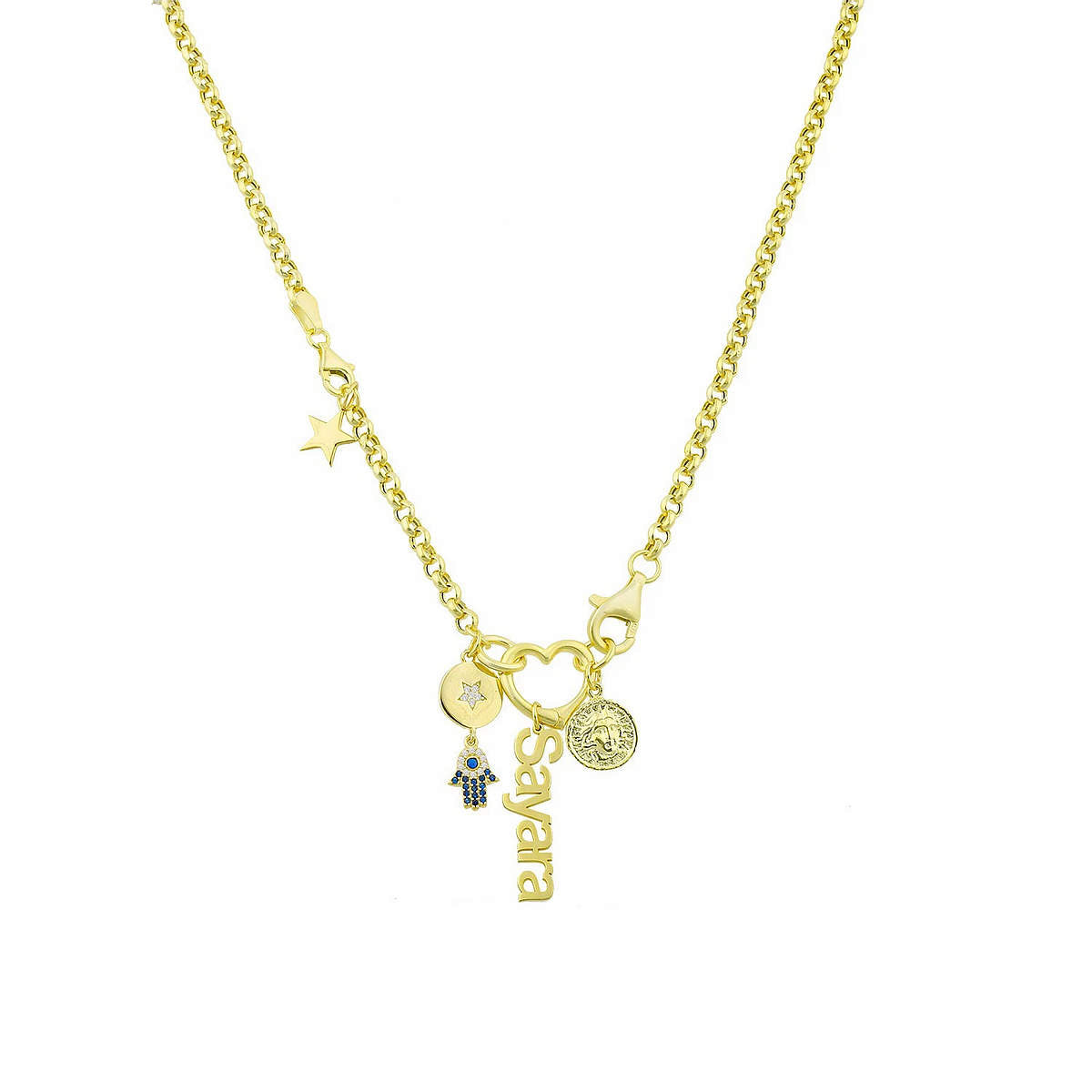 Pretty Pretty Priestess Personalized Charm Necklace
Glitter yourself in sacred symbols and let their enchantment take hold: a pair of stars to guide you, a coin for prosperity, a hamsa for protection, all love-locked in a heart charm. And at the center of it all, the name or word of your choosing in sleek, modern type. A hand-picked blend of gems for the bruja with big dreams and the spark of magic to make them come true.
14k gold plated sterling silver
Clear and blue pavé crystals
9 character maximum
16-18" Adjustable in length
Not eligible for discounts.
This item ships in 3 weeks and is final sale.