$3.99 US Shipping & Only $9.99 for Canada
$3.99 US Shipping & Only $9.99 for Canada
$3.99 US Shipping & Only $9.99 for Canada
$3.99 US Shipping & Only $9.99 for Canada
$3.99 US Shipping & Only $9.99 for Canada
$3.99 US Shipping & Only $9.99 for Canada
$3.99 US Shipping & Only $9.99 for Canada
$3.99 US Shipping & Only $9.99 for Canada
$3.99 US Shipping & Only $9.99 for Canada
$3.99 US Shipping & Only $9.99 for Canada
$3.99 US Shipping & Only $9.99 for Canada
$3.99 US Shipping & Only $9.99 for Canada
$3.99 US Shipping & Only $9.99 for Canada
$3.99 US Shipping & Only $9.99 for Canada
$3.99 US Shipping & Only $9.99 for Canada
$3.99 US Shipping & Only $9.99 for Canada
$3.99 US Shipping & Only $9.99 for Canada
$3.99 US Shipping & Only $9.99 for Canada
$3.99 US Shipping & Only $9.99 for Canada
$3.99 US Shipping & Only $9.99 for Canada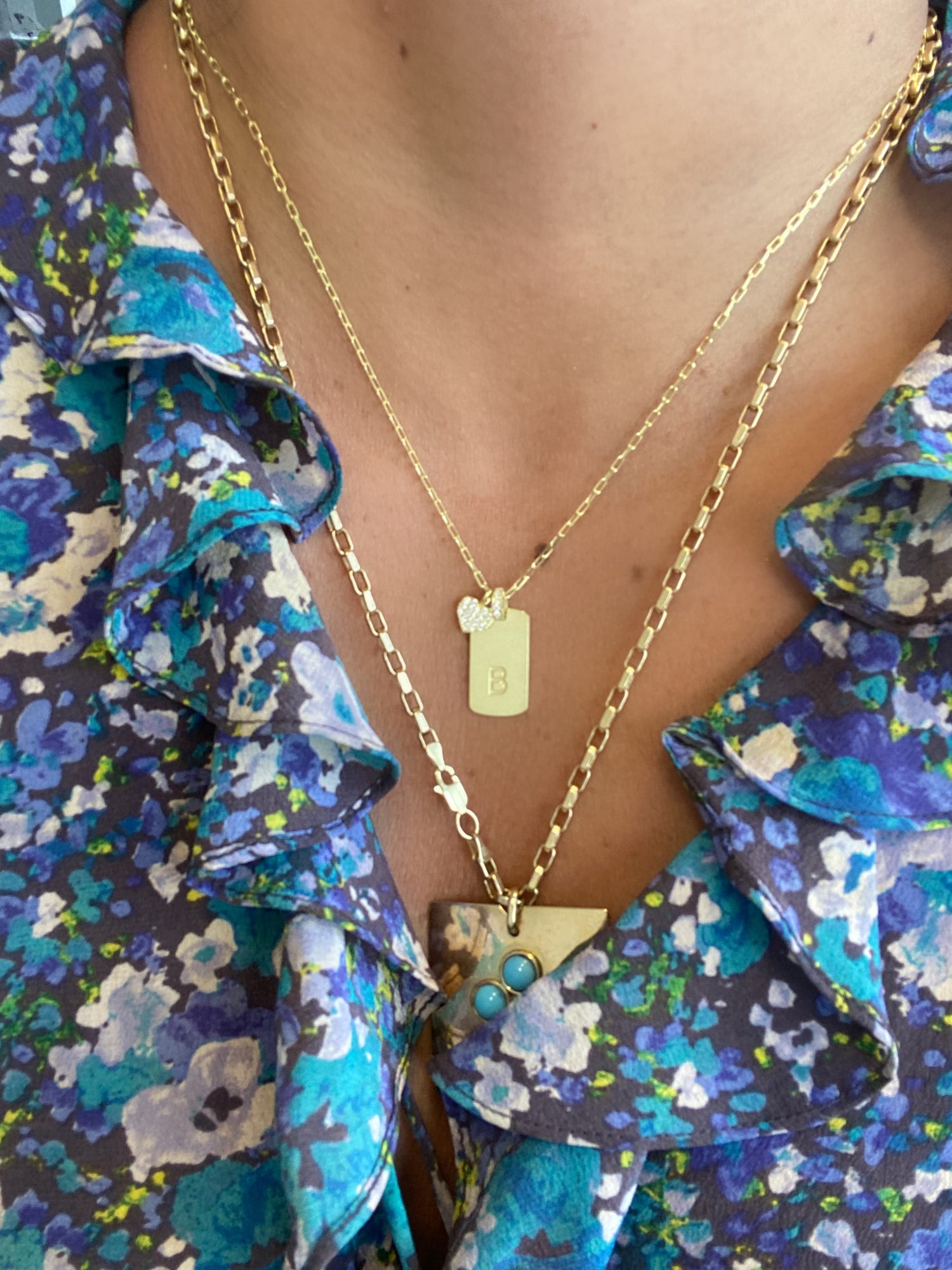 Queen of Hearts Initial Necklace
When you find a piece of jewelry that speaks to your soul, it becomes a part of you—a companion for your biggest moments and smallest miracles. Our Queen of Hearts Initial Necklace is the kind of gem that works beautifully as an everyday talisman, marked with the letter of your choice and framed in crystal charms. Like a signature scent or a favorite jacket, this little wonder has the power to reflect you, connect with you, and make an impression upon those you meet.

14-karat gold plated sterling silver
Clear crystal pavé
1 character maximum
16-18" adjustment
Not eligible for discounts.
This item ships in 3-5 weeks and is final sale.