$3.00 US SHIPPING & only $9.99 for Canada
$3.00 US SHIPPING & only $9.99 for Canada
$3.00 US SHIPPING & only $9.99 for Canada
$3.00 US SHIPPING & only $9.99 for Canada
$3.00 US SHIPPING & only $9.99 for Canada
$3.00 US SHIPPING & only $9.99 for Canada
$3.00 US SHIPPING & only $9.99 for Canada
$3.00 US SHIPPING & only $9.99 for Canada
$3.00 US SHIPPING & only $9.99 for Canada
$3.00 US SHIPPING & only $9.99 for Canada
$3.00 US SHIPPING & only $9.99 for Canada
$3.00 US SHIPPING & only $9.99 for Canada
$3.00 US SHIPPING & only $9.99 for Canada
$3.00 US SHIPPING & only $9.99 for Canada
$3.00 US SHIPPING & only $9.99 for Canada
$3.00 US SHIPPING & only $9.99 for Canada
$3.00 US SHIPPING & only $9.99 for Canada
$3.00 US SHIPPING & only $9.99 for Canada
$3.00 US SHIPPING & only $9.99 for Canada
$3.00 US SHIPPING & only $9.99 for Canada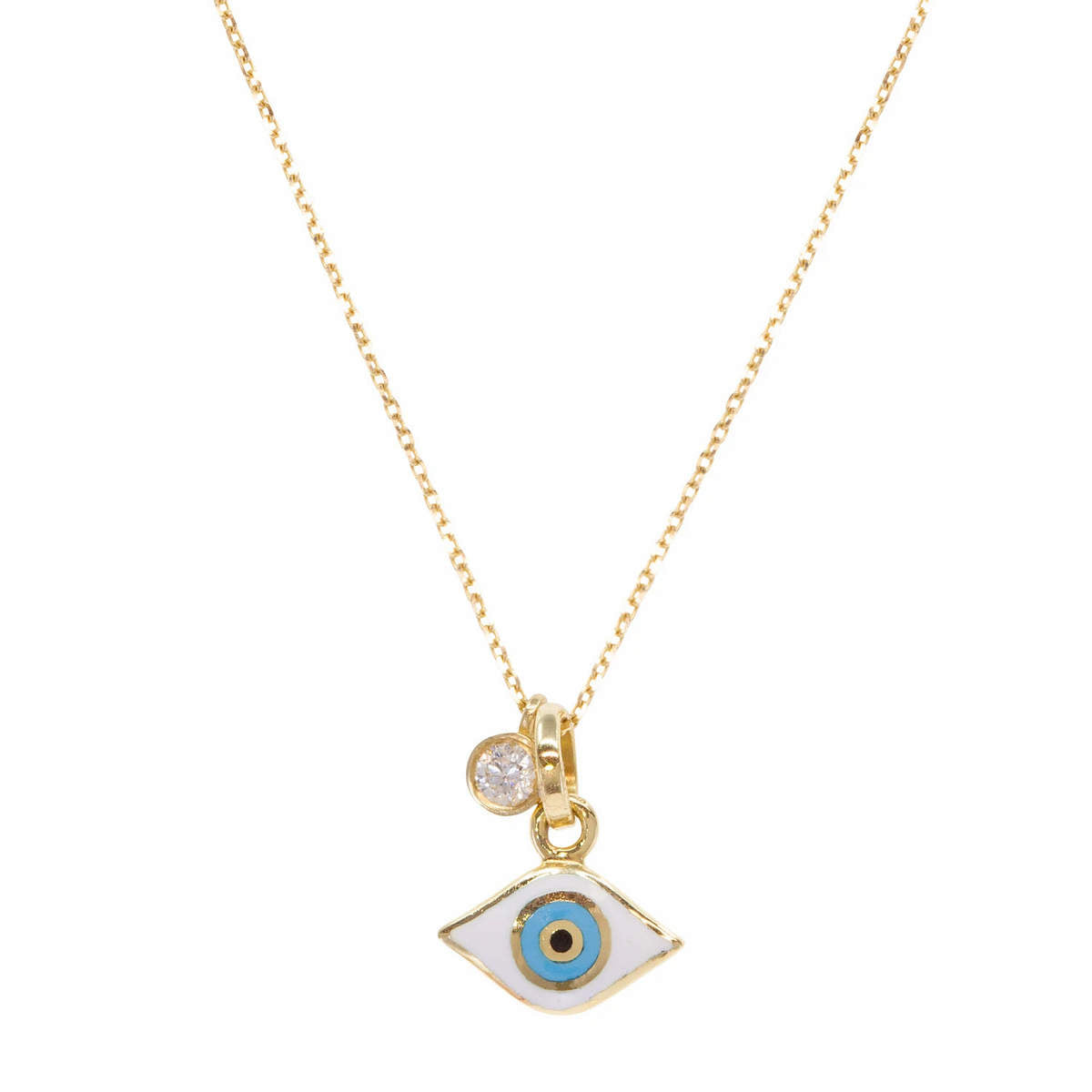 She Shines Diamond Necklace (14K Gold)
We won't blame you if you spend a second (or the rest of the day, no judgment!) pretending you're a silver-screen starlet when you slip on this scene-stealer. Radiant 14K gold frames a pristine diamond pendant, amping up your natural glow. Add the Second Sight 14K Gold Charm to this necklace for even more ethereal beauty. Part of RAGEN's fine jewelry collection.
14 karat yellow gold

Round White Diamond: 0.08 carats

Eye charm: .5" in width x .25" in height

Chain Length: 16-18" Adjustable in Length
All of our fine jewelry is exclusively priced and not eligible for price reductions.