$3.00 US SHIPPING & only $9.99 for Canada
$3.00 US SHIPPING & only $9.99 for Canada
$3.00 US SHIPPING & only $9.99 for Canada
$3.00 US SHIPPING & only $9.99 for Canada
$3.00 US SHIPPING & only $9.99 for Canada
$3.00 US SHIPPING & only $9.99 for Canada
$3.00 US SHIPPING & only $9.99 for Canada
$3.00 US SHIPPING & only $9.99 for Canada
$3.00 US SHIPPING & only $9.99 for Canada
$3.00 US SHIPPING & only $9.99 for Canada
$3.00 US SHIPPING & only $9.99 for Canada
$3.00 US SHIPPING & only $9.99 for Canada
$3.00 US SHIPPING & only $9.99 for Canada
$3.00 US SHIPPING & only $9.99 for Canada
$3.00 US SHIPPING & only $9.99 for Canada
$3.00 US SHIPPING & only $9.99 for Canada
$3.00 US SHIPPING & only $9.99 for Canada
$3.00 US SHIPPING & only $9.99 for Canada
$3.00 US SHIPPING & only $9.99 for Canada
$3.00 US SHIPPING & only $9.99 for Canada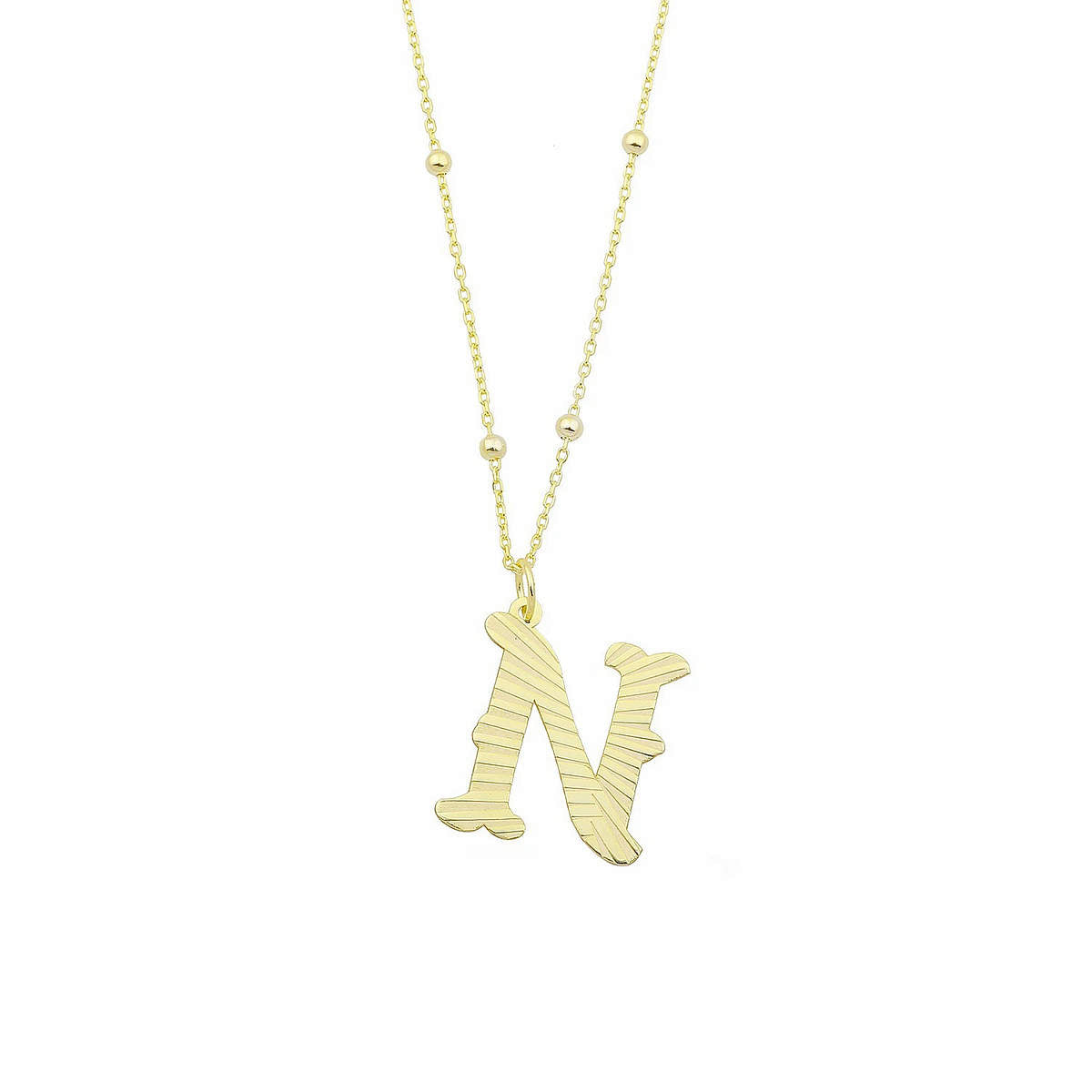 The Boho Initial Necklace
If you love the idea of repping your name but prefer that your classic looks come served with a twist, The Boho was made for you. Your power letter shines loud and clear with flourishes and a textured finish, pulling its good looks from tattoo-style handfonts and brush lettering. Even what this stackable standout is slung from turns the ordinary into something more, topped off with a cable chain accented with ball beads for a touch of visual interest. Add The Boho into the mix for extra presence and self-assured cool that translates from your look to your aura.

14-karat gold plated sterling silver
1 letter maximum
16-18" adjustment
Not eligible for discounts.
This item ships in 3 weeks and is final sale.