$3.00 US SHIPPING & only $9.99 for Canada
$3.00 US SHIPPING & only $9.99 for Canada
$3.00 US SHIPPING & only $9.99 for Canada
$3.00 US SHIPPING & only $9.99 for Canada
$3.00 US SHIPPING & only $9.99 for Canada
$3.00 US SHIPPING & only $9.99 for Canada
$3.00 US SHIPPING & only $9.99 for Canada
$3.00 US SHIPPING & only $9.99 for Canada
$3.00 US SHIPPING & only $9.99 for Canada
$3.00 US SHIPPING & only $9.99 for Canada
$3.00 US SHIPPING & only $9.99 for Canada
$3.00 US SHIPPING & only $9.99 for Canada
$3.00 US SHIPPING & only $9.99 for Canada
$3.00 US SHIPPING & only $9.99 for Canada
$3.00 US SHIPPING & only $9.99 for Canada
$3.00 US SHIPPING & only $9.99 for Canada
$3.00 US SHIPPING & only $9.99 for Canada
$3.00 US SHIPPING & only $9.99 for Canada
$3.00 US SHIPPING & only $9.99 for Canada
$3.00 US SHIPPING & only $9.99 for Canada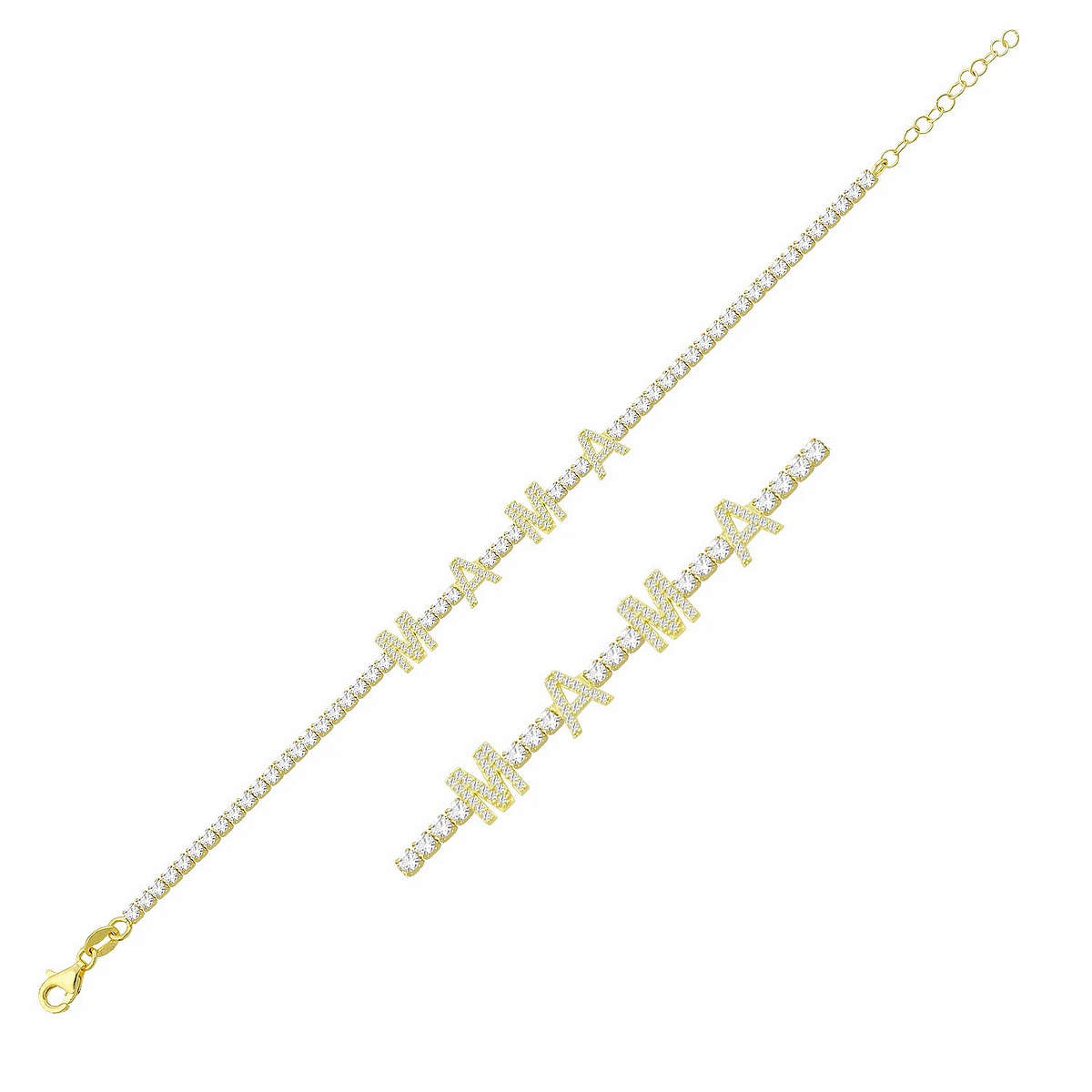 The Glow Up Personalized Bracelet
Is there such a thing as too much glitter? Not if you ask us. Shine to your heart's content with this completely customizable and super sparkle-packed gem. Whether you choose to light up your name, your personal magic word, or a cool catchphrase, The Glow Up is guaranteed to get noticed.
14k gold plated sterling silver
Clear crystal pavé
6-8" Adjustable in length
Not eligible for discounts.
This item ships in 3 weeks and is final sale.