$3.00 US SHIPPING & only $9.99 for Canada
$3.00 US SHIPPING & only $9.99 for Canada
$3.00 US SHIPPING & only $9.99 for Canada
$3.00 US SHIPPING & only $9.99 for Canada
$3.00 US SHIPPING & only $9.99 for Canada
$3.00 US SHIPPING & only $9.99 for Canada
$3.00 US SHIPPING & only $9.99 for Canada
$3.00 US SHIPPING & only $9.99 for Canada
$3.00 US SHIPPING & only $9.99 for Canada
$3.00 US SHIPPING & only $9.99 for Canada
$3.00 US SHIPPING & only $9.99 for Canada
$3.00 US SHIPPING & only $9.99 for Canada
$3.00 US SHIPPING & only $9.99 for Canada
$3.00 US SHIPPING & only $9.99 for Canada
$3.00 US SHIPPING & only $9.99 for Canada
$3.00 US SHIPPING & only $9.99 for Canada
$3.00 US SHIPPING & only $9.99 for Canada
$3.00 US SHIPPING & only $9.99 for Canada
$3.00 US SHIPPING & only $9.99 for Canada
$3.00 US SHIPPING & only $9.99 for Canada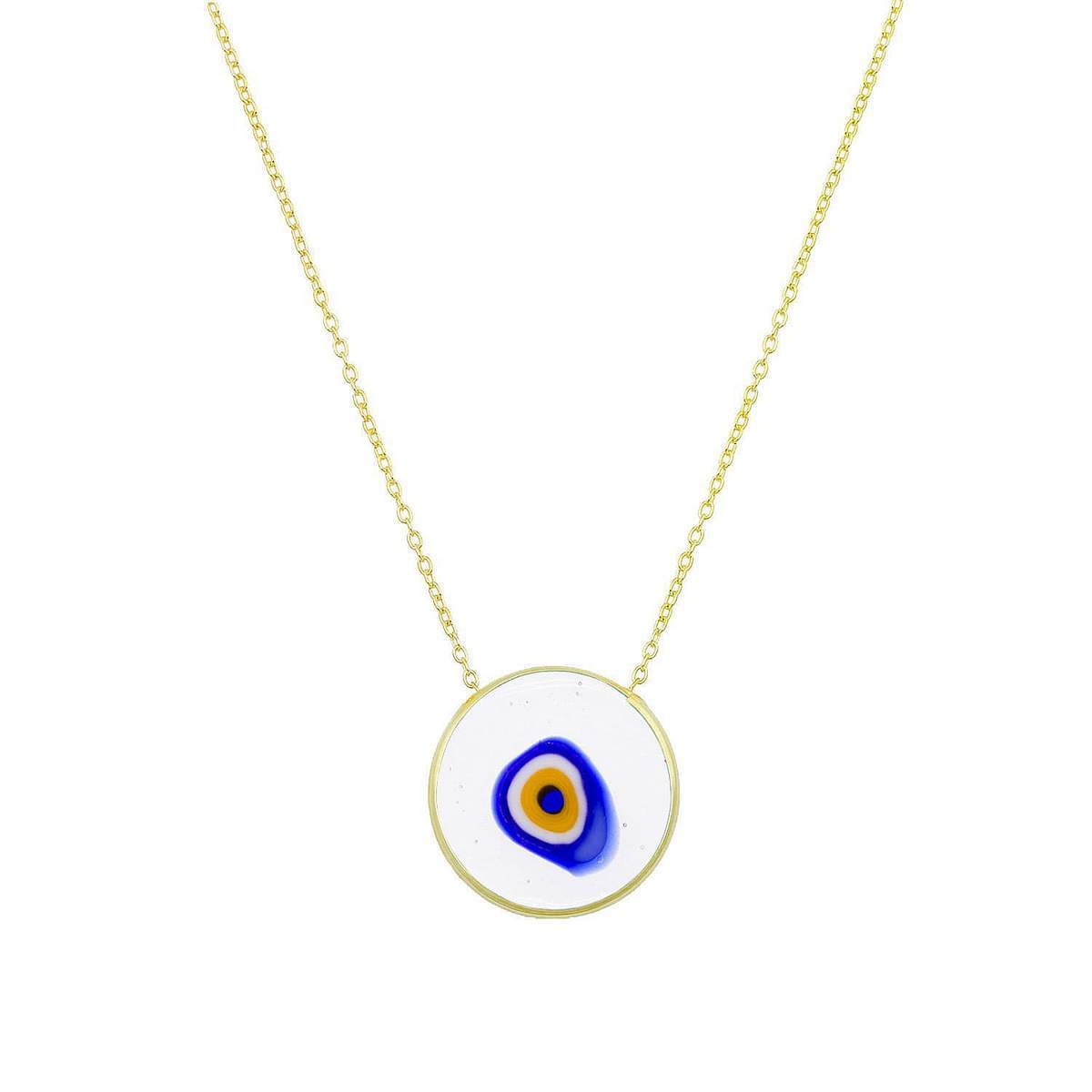 Antique Evil Eye Necklace in Clear (14k Gold)
Artful and timeless, the Antique Evil Eye Necklace in Clear is imbued with uncommon character and now available in 14k Yellow Gold! The classic protective symbol is suspended in crystal clear plexi-glass ringed in radiant indigo and framed in a 14k gold pendant. Layer with other colorful charms and bold metallics to let the good vibes roll.
14 karat yellow gold
16-18" Adjustable in length
Clear evil eye charm .5" in width
Made by hand in Turkey, each piece is unique
Not eligible for discounts.